One of my friends sent me a link to a site that was created by Nick Jones, a designer who works at McKinney. It is a compilation of his favorite advertising agency sites and how they rendered on mobile devices – the visual results are truly amazing and shameful. It leads me to ask the question, are advertising agencies ready for mobile?
Here are a few examples:
TBWA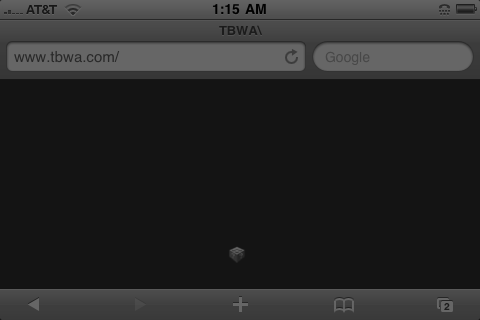 Ogilvy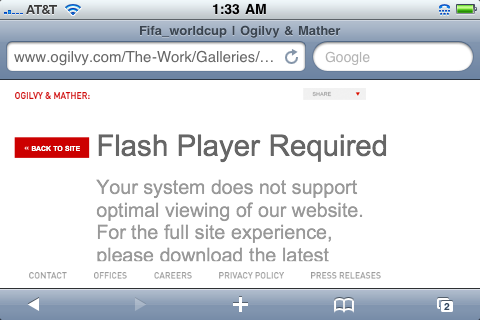 Tribal DDB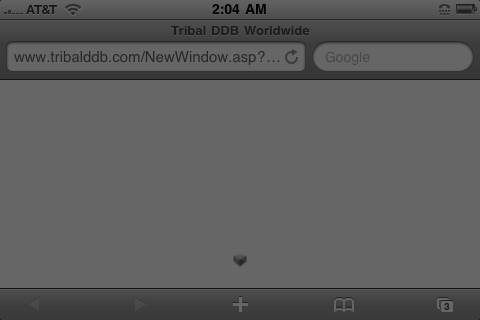 There are hundreds of these examples on his blog – please visit and check them all for yourself here.
Hat tip to GBattle for showing me this, and of course to Nick Jones.